CONTAINER INSPECTION SERVICE IN SEATTLE, WA
We provide cargo-worth/CSC inspections on your container. When it comes to the safety and reliability of your cargo, trust the certified container inspectors at CCI in Seattle, Washington. Our team of skilled professionals is dedicated to providing comprehensive container safety inspections that adhere to the highest industry standards. With years of experience and a deep understanding of container regulations, we ensure that your shipments are in excellent condition for a smooth journey.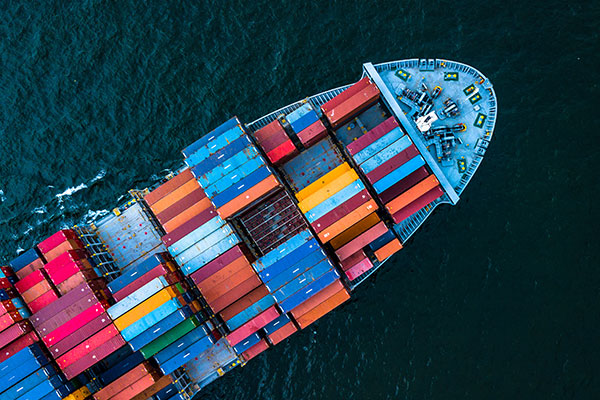 Our Container Inspection Services
Certified Inspectors:
Our team consists of certified and highly trained inspectors who possess a keen eye for detail and a commitment to excellence. We understand the intricate requirements of container safety inspections and work diligently to identify any potential issues.
Thorough Safety Checks:
We conduct thorough safety inspections to verify that your containers meet safety regulations and industry standards. Our inspections cover structural integrity, proper sealing, door functionality, and overall container condition.
Documentation and Reporting:
We provide detailed inspection reports that outline the condition of your containers, any identified issues, and recommendations for necessary repairs or maintenance. These reports can be invaluable for insurance claims, customs clearance, and legal requirements.
Customized Solutions:
We recognize that different cargos have unique needs. Our container inspection services can be tailored to suit your specific cargo type, ensuring that your goods remain secure and protected throughout their journey.
Compliance Assurance:
Our certified inspectors are well-versed in the regulations set forth by international shipping authorities. We work meticulously to ensure that your containers are compliant with these regulations, minimizing the risk of delays or penalties.
Transparent Communication:
Throughout the inspection process, we maintain open communication with you. We discuss our findings, recommendations, and potential solutions, allowing you to make informed decisions regarding your shipments.
Why Choose CCI for Container Safety Inspections?
– Expertise –
Our team comprises experienced professionals who have a deep understanding of container safety regulations and guidelines.
– Reliability –
We take pride in our meticulous approach to inspections, ensuring that no detail goes unnoticed.
– Customization –
We tailor our services to meet your specific needs, whether you're shipping goods locally or internationally.
– Documentation –
Our comprehensive inspection reports provide a clear overview of your container's condition and any necessary actions.
– Peace of Mind –
By partnering with us, you can have confidence that your container is being handled by dedicated experts who prioritize safety and compliance.
Contact Us
Ready to schedule a certified container inspection in Seattle, Washington? Get in touch with our team at CCI today. We're here to provide you with the top-notch container safety inspections you need to safeguard your cargo and ensure a successful shipping experience. Trust CCI for all your container inspection needs!